About the Author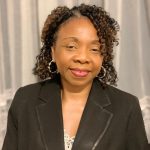 Joan A. Green, MA in Education, has been teaching since 1988 to present. She has been tutoring Eleven plus since 2002 and has had high successful pass rate. She is an expert in teaching reading. She has prepared this guide considering the vast experience gained in tutoring Eleven plus and conducting several parents meeting as well as observing parents and pupil's engagement during the preparation process for this course of study (Eleven plus).
Why this book
This Eleven plus handbook is an essential guide for both parents and children. It has been specifically written to help parents and children to understand what the programme of study entails and to stimulate the thought process. This will help with decision-making.
Who is this book for?
The book is for parents who want to know what the 11+ journey really feels like and how to guarantee success:
· the benefit of preparing for this specific examination
· the subjects that are covered with a few examples
· adjusting the mindset of both parents and children
Brighter Tuition is a tutoring company that offers one to one and group lessons in Maths and English. We cater to ages 5 to 16 years old. We also provide a rigorous and in-depth 11 plus program for parents who are interested in entering their child for the yearly 11 plus examinations.
Within the education setting many children at times need extra support to achieve their full potential in the classroom. Through our program we are able to provide this support.
We hope as you browse our site, you will find all the information relevant to your needs. If not, please feel free to contact us. We will be delighted to assist you further.
We offer Elevenplus programme of study that covers Verbal Reasoning, Nonverbal Reasoning, Maths and English. We also offer English and Moths support for KS3 and KS4..KS means Key Stage